St Agnes

High School




Class Of 1961
ANNOUNCEMENTS
•

Welcome to our very own web site.

Before you can log in you MUST JOIN .

Simply click on the Classmate Profiles; top left column,

select and click on your Name,

click on JOIN HERE,

enter your Email Address and your chosen Password ...

and JOIN IN THE FUN!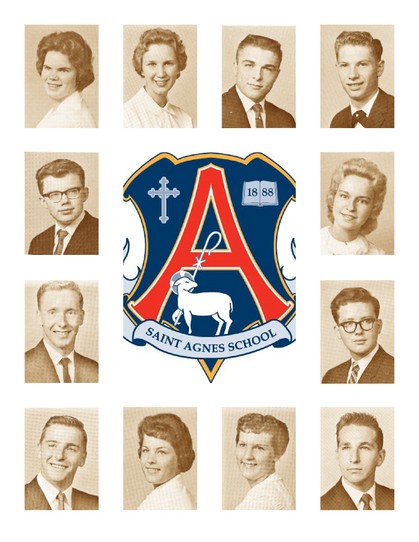 A BIG WELCOME FROM THE PLANNING COMMITTEE
HELLO '61 AGGIE Classmates.
WOW.....OUR OWN WEB SITE
50 years ago we were Seniors.....in high school.
Today we are still Seniors......Senior Citizens.
PLEASE VISIT OUR SITE AS OFTEN AS YOU LIKE
STAY INFORMED...
THE COMMITTEE THANKS ALL OF YOU FOR A GREAT REUNION...
IF YOU KNOW SOMEONE THAT HAS NOT JOINED OUR WEBSITE PLEASE CONTACT THEM AND GET THEM TO JOIN..... OUR WEBSITE WILL GROW AND WE'LL HAVE EVEN A BETTER TURN OUT NEXT TIME.
TALK TO YOU SOON! DON SCHUETT....your site Admin.